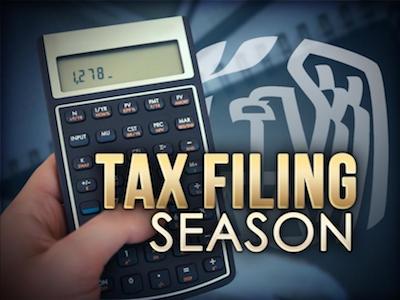 5 Best Tips To Prepare For Tax-Filing Season
It's that time of the year again. The tax-filing season is just around the corner so it's the time to start thinking about how you'll handle your federal tax return. 
Even if your financial situation is simple and straightforward, it pays to make sure you're up-to-date and doing all you can to reduce your tax bill.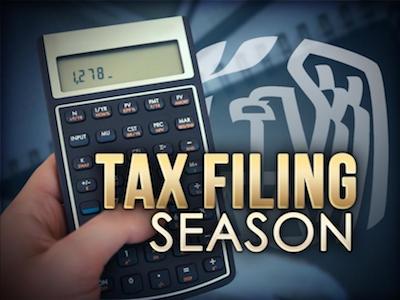 Discover the best tax calculators online.
5 Best Tips To Prepare For Tax-Filing Season
#1: Double-Check Your Paycheck:
After the passage of the Tax Cuts and Jobs Act in December 2017, it took the IRS a while to revise the withholding tables. This means that if you haven't checked the withholding amount on your pay stub this year, you should double-check your paycheck.
In case you're not having enough tax withheld from your paycheck, you will owe Uncle Sam at tax time. On the other hand, if too much tax is being withheld, you'll get a refund. However, you may prefer to have that money in your pocket every week.
The best thing you can do is to use the IRS' tax withholding estimator especially if you fit any of these scenarios:
Two-income families
People working two or more jobs or who work only part of the year
People with children who claim credits such as the Child Tax Credit
People with older dependents, including children age 17 or older
People who itemized deductions in 2018
People with high incomes and more complex tax returns.
Learn to determine your self-employment tax.

#2: Decide Who Will Prepare And File Your Taxes: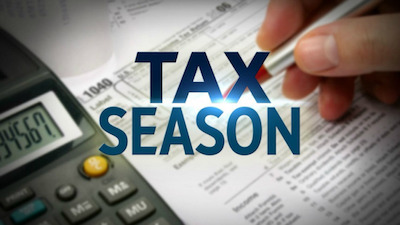 In case you had major changes this year such as if you got married or divorced, for example, or even if you started your own business, your taxes will be more complicated. As a result, you might need to hire a CPA or other tax professional to prepare and file your taxes.
Just don't wait until the calendar flips to April to make that decision because it could end up costing you.
Many tax professionals will charge more as the April 15 filing deadline closes in. Or you could find yourself scrambling to find someone who's not too busy to help you.
Looking to calculate sales tax?

#3: When You Can't Afford A Tax Pro, Look For Alternatives: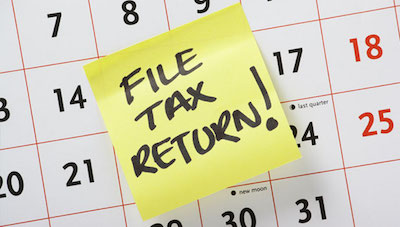 Some people aren't comfortable doing their own taxes and can't afford to go to a CPA or a tax giant. If this is your case, you'll b glad to know you have alternatives. 
Free File Alliance is a coalition of tax software companies that partner with the IRS to help U.S. taxpayers e-file their returns. Your income cannot exceed $66,000 a year to qualify for the service.
Another service you can use is the Volunteer Income Tax Assistance program (VITA). It uses IRS-certified volunteers to offer free basic tax preparation and e-filing to people who earn less than $56,000 a year, people who are disabled, or whose English is limited.
In case you prefer, the IRS has an online location tool for hundreds of free tax preparation sites in the U.S.
Discover how to calculate sales tax backwards from total.

#4: Make Sure Beneficiary Designations Are Up To Date:
While beneficiary designations won't affect your taxes now, they do affect the taxes of your heirs in the future.
Checking the beneficiary designations at the end of the year will help minimize the taxes your beneficiaries and heirs pay on your assets after you die. If something unexpected happens to you, having your designations lined up and properly coordinated has a dramatic effect on the tax bills of who receives your assets.
#5: Max Out Retirement Plan Contributions: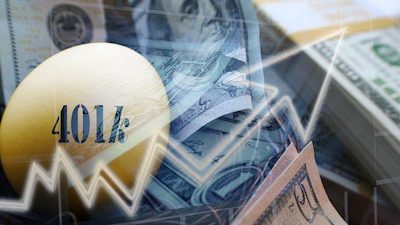 Another thing to consider is to increase your contributions to your 401(k) and 403(b). After all, the money you put in these accounts reduces your taxable income for the year, which reduces your tax bill. It isn't taxed until you withdraw it.
For 2019, contribution limits are $19,000, plus $6,000 in catch-up contributions if you're 50 or older. For 2020, limits are increased to $19,500 and $6,500 in catch-up contributions.
In case you have an IRA through a broker or bank, contribution limits for 2019 and 2020 are $6,000 plus $1,000 in catch-up contributions.