Use this MPG calculator to compute your car's miles per gallon (mpg) fuel economy. Please enter the distance, fuel used and gas price then hit Calculate.

An MPG calculator, or miles per gallon calculator, is a useful tool that you can use to calculate fuel consumption. Whenever you need to plan a trip, you may want to use an MPG calculator in order to know how much it will cost you in terms of the fuel.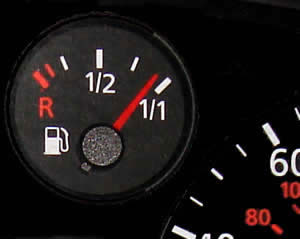 #1: What Is Gas Mileage:
Gas mileage is one of the best ways that you have to know the consumption of your car, After all, gas mileage measures the relationship between the distance that you need to make and the amount of fuel that you need to use. So, simply put, gas mileage allows you to have an estimate about how much petrol you need to cover some specific distance.
#2: Using An MPG Calculator:
One of the best ways to discover how much fuel you'll spend on a specific trip is to use an MPG calculator.
All that you need to do is to enter the values for the distance, the fuel use, and the fuel economy. However, some more advanced MPG calculators will also allow you add the fuel price by the litre or gallon as well as the cost. This way, you'll get a good estimate on how much fuel you will use as well as how much it will cost you.
#3: How Can You Calculate Fuel Consumption?
While you can simply use an MPG calculator, it's always a good idea to know what's behind. This way, you can do your own calculations.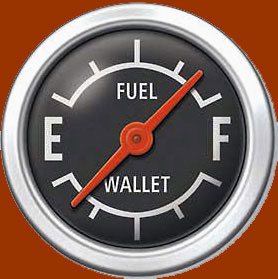 Let's say that you want to make a 300km trip and you know that you need 150 litres of fuel:
When you want to know how many litres of fuel you need to spend for a specific distance, you just need to divide the distance in km by the litres. The results will be in km/litre. In this case, 300km/150 litres = 2 km/L.

In case you prefer to analyze the results in terms of L/100km, the conversion is pretty simple and straightforward. Just divide 100 by the km/litre. In this case, 100/2 = 50 L/100km.
In case you prefer to analyze the results in terms of miles per gallon, you just need to multiply the km/litre by 2.825. According to our example, 2 X

 

2.825 = 5.65 miles per gallon.
In case you don't know how to convert directly km to miles and vice-versa as well as gallons to litres and vice-versa, here are the formulas that you can use:
Converting km to miles: multiply km by .62137

Converting miles to km: multiply miles by 1.6093
Converting gallons to litres: multiply gallons by 4.546
Converting litres to gallons: multiply litres by .21997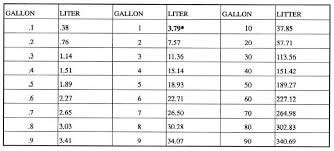 #4: The Difference Between The US Gallon And The UK Gallon:
When you are trying to determine how much fuel you will spend on a trip or how much money, the truth is that you need to understand that the US gallon is different from the UK gallon.
1 US gallon (liquid) = 3.785 litres = 4 quarts
1US Gallon (liquid) = 1.2009 UK Gallons
1 UK gallon = 4.54609 litres
1UK Gallon (liquid) = 0.83267 US Gallons