This ideal weight calculator will find the ideal body weight and adjusted body weight for a male or a female. Please enter your gender, height and weight, and then hit Calculate.
More and more people are worried about their ideal weight. The truth is that besides we want to look at our best, we are also more concern about our health.
Just a few years ago, you were able to find some weight charts included in many fitness books. However, they only made the match between your height and weight. So, not surprisingly, many people started wondering about their ideal weight results since they were well above the real ones.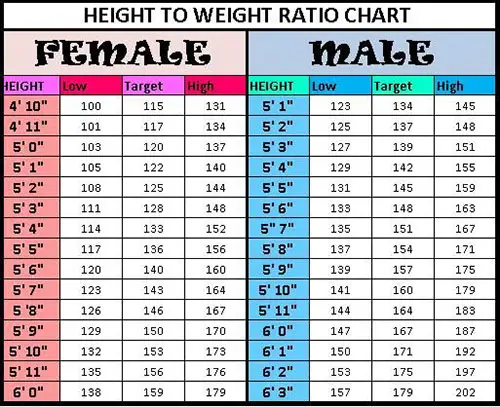 The truth is that in order to calculate your ideal weight, you need to consider your height but also other factors. This is why the values on this books were so off.
#1: Using An Ideal Weight Calculator:
Using an ideal weight calculator is one of the best things you can do to discover your ideal weight. All you need to do is to add some information about different factors that influence your ideal weight. These include your height, age, and gender.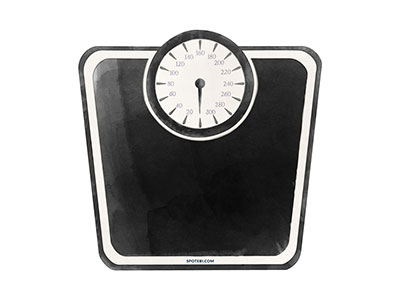 The truth is that age doesn't play such an important role in this formula. Why? Because we just grow up to a certain age. Then, our height remains constant for many straight years.
The reality is that it is expected that we all lose between 1.5 and 2 inches in height by 70. So, we can definitely say that the main factors that influence our weight are the body mass and body fat.
As we get older, lean muscle mass tends to decrease and the accumulation of body fat becomes easier. While this is a natural process there are things you can do to prevent it such as manage your sleep, stress, exercise, and diet.
Usually, females tend to weigh less than males. Nevertheless, females are more prone to carry body fat. The genetics of the male human body has more muscle mass that is heavier than fat.
In addition, bone density in women is lower as well as they tend to be shorter than men.
Height does have an important role. After all, the taller you are, the more body fat and muscle mass you need to have.
It's also important to notice that when a male and a female have the same height, males tend to weigh more 10 to 20% more than females.
#2: Interpreting The Results Of The Ideal Weight Calculator: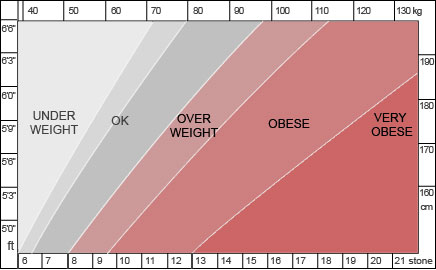 One of the things that you should also have in mind when you are using an ideal weight calculator is that weight is not always subjective as it's not always objective. But what do we mean with this?
Simply put, let's say that according to the calculator, you see that you have 8 pounds more than your ideal weight. However, this doesn't mean that you don't look good. The truth is that 8 pounds may not be enough to affect your overall appearance.
#3: How To Calculate Your Ideal Weight On Your Own: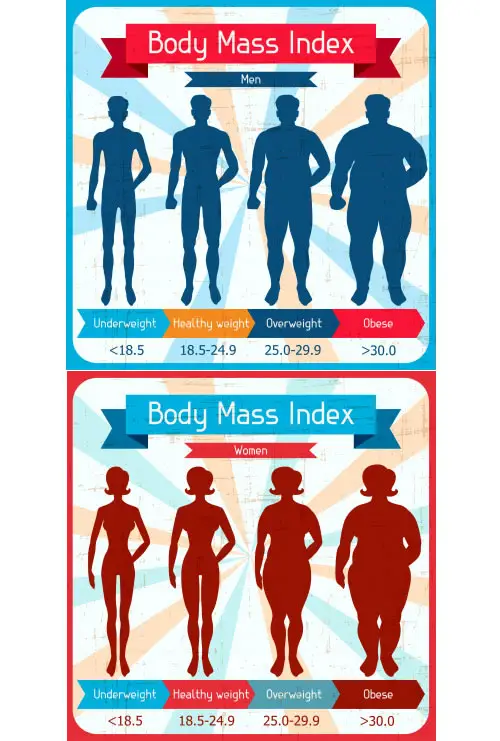 While you already know the factors that influence your ideal weight and you can definitely use a simple ideal weight calculator, it's important to notice that throughout the years this calculation has changed.
G. J. Hamwi Formula (1964): These formulas were created at the time for medicinal dosage purposes.
Male: 48.0 kg + 2.7 kg per inch over 5 feet
Female: 45.5 kg + 2.2 kg per inch over 5 feet
B. J. Devine Formula (1974): While this formula was also originated for medicinal dosage, the truth is that it is still regarded as one of the best.
Male: 50.0 + 2.3 kg per inch over 5 feet
Female: 45.5 + 2.3 kg per inch over 5 feet
J. D. Robinson Formula (1983): This formula includes a slight modification of the Devine Formula.
Male: 52 kg + 1.9 kg per inch over 5 feet
Female: 49 kg + 1.7 kg per inch over 5 feet
D. R. Miller Formula (1983)
Male: 56.2 kg + 1.41 kg per inch over 5 feet
Female: 53.1 kg + 1.36 kg per inch over 5 feet